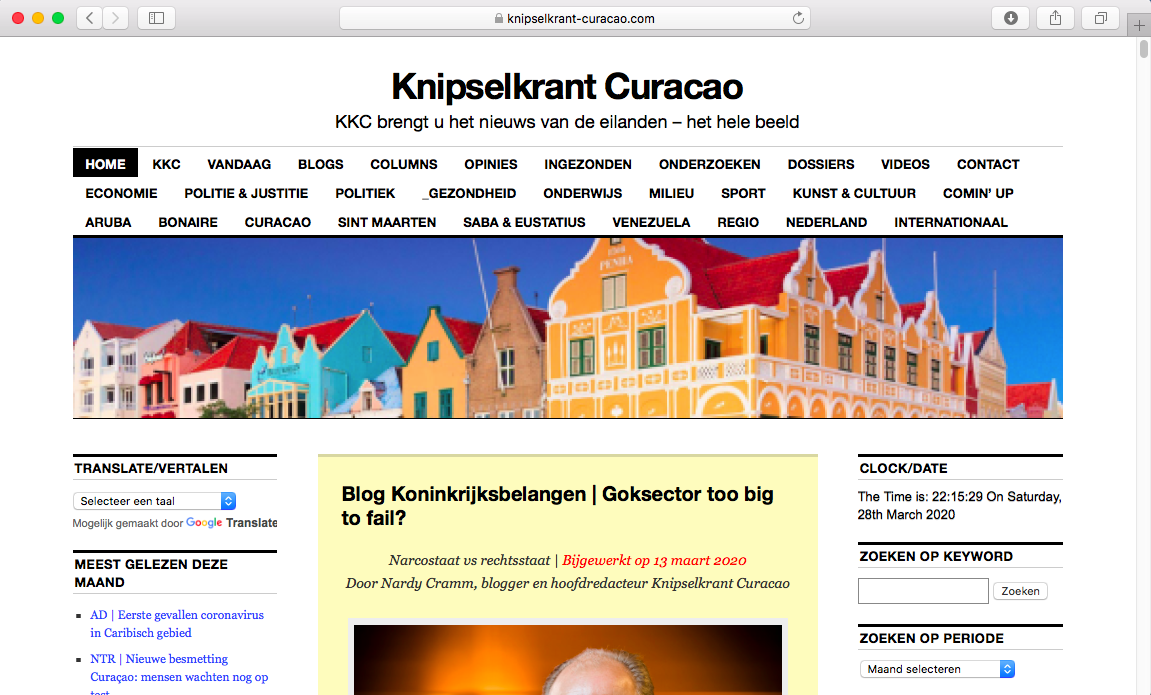 Knipselkrant Curaçao (KKC) was founded in 2010 by mr. Nico Herders, who lived in Curaçao. Soon after, I volunteered to grow his blog into the largest Dutch independent online freedom of speech/press platforum and archive in the Caribbean & Latin America.
Knipselkrant Curacao is a independent, community-runned media. Aside from mainstream media, the KKC also covers stories that Dutch mainstream media outlets do not touch. KKC relies on the support of our loyal readers to keep providing independent news, archive, blogs, columns and commentary that matters to everybody. We drive the national debate through real, honest journalism including open uncensored discussions, not by misrepresenting or ignoring facts. Thereafter, the site soon started to draw great volunteers and more and more critical readers.
Two years later, together with our great volunteers and readers and myself as editor-in-chief and blogger, we succeeded making knipselkrant-curacao.com the most popular Dutch online daily newsclippings, commentary & archive platform from the heart of the Caribbean, currently with a pageviews average of appr. 140.000 p/d.
For more backgrounds on the KKC online newssite and archive, click here. A translation tool is provided in the upper left corner for your convience.
We hope you enjoy our non-profit services to provide you with independent news, critical comments, in-dept analysis and background information from the Dutch Kingdom Islands of Aruba, Curacao, St. Martin, Bonaire, Saba and St. Eustatius.