The story of Pinnacle Sports is a case study in how bookmaking sites, illegal in the United States, manage to operate on American soil | By James Glanz, Agustin Armendariz and Walt Bogdanich for New York Times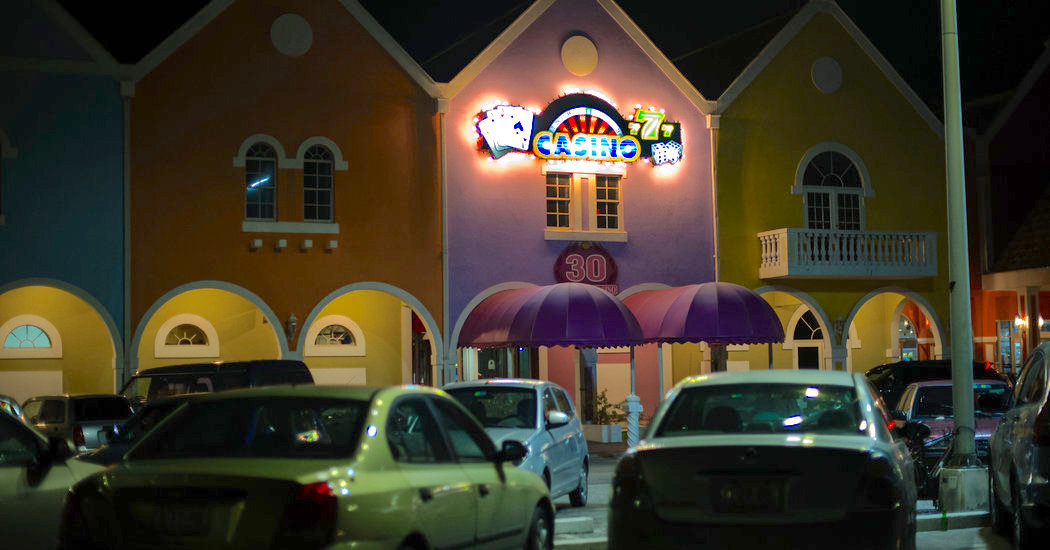 Hard by the High Line, in a vintage industrial building with a Romanesque arch, lights flash on powerful computers in row after row of metal cabinets and cages. Power lines connect the equipment to diesel generators on the roof. Cables route data through the building to conduits beneath New York City streets.
This is one small corner of the Internet, unremarkable except for the confluence of two facts: Sports betting is largely illegal in the United States. And this Manhattan building, on 10th Avenue in Chelsea, is one node in a vast network used by a major offshore sports book — ever faster, ever more sophisticated and harder to track or regulate.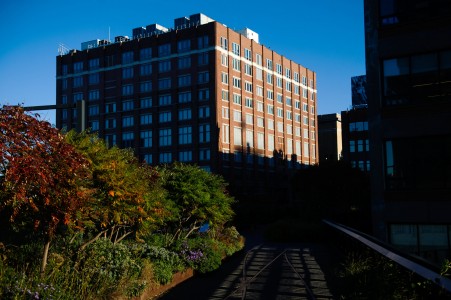 The network is traversed by United States customers of pinnaclesports.com, a hugely successful Internet sports-gambling company with headquarters until recently in a shopworn hotel in the tiny Caribbean island nation of Curaçao. The unlikely chief of Pinnacle Sports is a granddaughter of a former North Dakota governor who famously engaged in a bit of Cold War diplomacy with Nikita S. Khrushchev.
For years, offshore sports books like Pinnacle have used technology and other means to keep prosecutors at bay. In the United States, field agents are arrested, money is forfeited and the illegal gambling rings are seemingly dismantled. Yet they rise again, with different street soldiers and a new arsenal of deception. The one constant is the Internet, which allows for the electronic brain of these sports books to evolve, beyond the reach of American prosecutors.
This pattern raises a persistent question: Are the successes of law enforcement tantamount to cutting off a lizard's tail only to see it grow again, and if so, is the battle even worth fighting? Is the better way — with gambling increasingly woven into the fabric of American sports — to simply legalize it so it can be regulated?
That question is playing out in the rising controversy over betting on daily fantasy sports — the now-ubiquitous business that was given life by a 2006 federal law that tried, and largely failed, to stamp out old-school sports betting. Fantasy sports received an exemption on the ground that it is a game of skill, not chance — a contention being examined by a growing number of investigators.
The story of Pinnacle — pieced together from documents and interviews as part of The New York Times's investigation of unregulated online gambling, in collaboration with the PBS series "Frontline" — is a case study of how more traditional, and far less public, offshore sports books operate and, at least for now, survive on American soil. Indeed, experts say illegal sports betting remains a considerably larger business than its legal cousin, fantasy sports.
In a statement, Pinnacle said it "pulled out of the United States in 2007," after the passage of the federal online gambling law, and since then had "never knowingly taken bets from the United States." The company says it is fully licensed in Curaçao, where online gambling is legal.
However, American and European investigators have determined that since 2007, Pinnacle has had thousands of betting customers in the United States, documents show.
What's more, using advanced Internet technology, The Times found that Pinnacle, along with other gambling sites, had quietly developed a direct digital presence in the United States, allowing it to communicate quickly with its potential customers. Speed is the currency of today's Internet, where users expect a website rich with graphics and interactive features, but may abandon the site if it takes more than an instant to load.
How many of Pinnacle's users are actually betting or simply visiting the site cannot be known. What is clear, though, is that by 2014, vast amounts of gambling data, once housed legally offshore, were being delivered to the United States from equipment in New York, Miami, Chicago, Dallas and elsewhere.
This represented a new and pervasive domestic presence, one that investigators have largely overlooked.
"For them to knowingly collect data in New York for the purpose of furthering a bookmaking enterprise, if that's what they're doing — that would be a significant exercise of brazenness on their part," said Gerard Brave, the chief of the rackets bureau for the Queens district attorney, Richard A. Brown, who has prosecuted Pinnacle operatives in recent years; the company itself has not been prosecuted in the United States.
Mr. Brave added, "That would be very interesting to us, and we would certainly be looking into that."
In its statement, Pinnacle said: "All content is delivered legally from Curaçao. We use U.S. traffic acceleration companies, which is fully in compliance with all U.S. laws."
But last week, as this article was nearing publication, United States traffic to the Pinnacle website abruptly shifted from equipment on American soil to servers in Europe and elsewhere, according to an analysis by Dyn, an Internet performance company.
Each online sports book has its own DNA. Some are run by Mafia associates or are part of larger criminal enterprises. Pinnacle is different. There has been no shortage of old-time bookmaking techniques, including operatives making street drops with bulging bags of cash. But some of its senior operatives have had an unusual social conscience, attuned to gay and environmental groups, and campaigns to protect whales, dolphins and children in need. And it has often been ahead of the pack, and of investigators, in its use of the Internet.
To understand how betting rings employ the Internet to navigate around legal traps requires a journey to places that, for most people in the online age, are far more foreign and remote than a Caribbean island — places where the virtual and physical worlds intersect.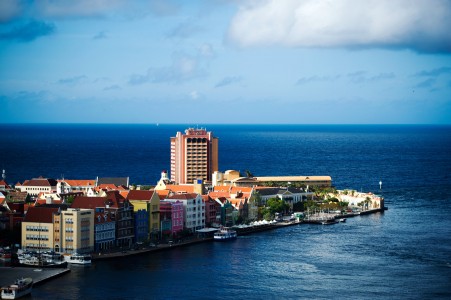 Pinnacle Is Born
Every successful sports book needs a Stanley Tomchin.
He is not shy about his analytic mind, his digital foresight or his role in the building of Pinnacle. Raised on Long Island but now living in Nevada, Mr. Tomchin, 70, acknowledges that he not only helped establish Pinnacle in Curaçao, he also handled one of its most important jobs.
"My role was the oddsmaker," he said in written responses to questions from The Times. "My knowledge and experience allowed me to make better odds than N.Y., Las Vegas, anyone in the world."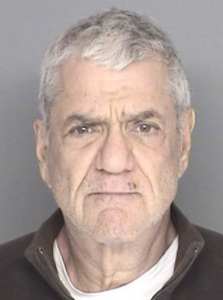 Mr. Tomchin claims to have been one of the original members of the so-called Computer Group, credited in gamblers' lore with bringing the first computer-based betting schemes to sports books. His reputation is such that he was featured in the book "Gambling Wizards: Conversations With the World's Greatest Gamblers."
"At 8 or 9 years old, I was walking around with $500 in my pocket," the book quoted him as saying.
In the 1990s, Pinnacle Sports began operating in what was then the Dutch territory of Curaçao, one of the Caribbean islands where American bookmakers sought to escape the scrutiny of United States prosecutors even as they lured American gamblers. The government showed little interest in regulating bookmaking.
Mr. Tomchin, who says he has been with Pinnacle from the start, said the company established its headquarters on the second floor of the Holiday Beach Hotel and Casino after he spotted the building while on vacation.
Pinnacle initially ran a telephone-betting service aimed at the United States market, but quickly realized it could attract more customers if it reduced its "juice" — the bookmaker's cut — by turning largely to computers.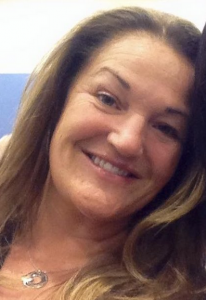 At the same time, on Antigua, Jessica Davis, a granddaughter of former Gov. John E. Davis of North Dakota, was working at another sports book, Worldwide Telesports. Ms. Davis appeared in a Times article in 1998 under the headline: "With Technology, Island Bookies Skirt U.S. Law." Customers in the United States could place their bets with Antiguan operators or on a relatively primitive website.
American law enforcement caught up with Ms. Davis; an indictment, unsealed in 2006, charged her with gambling-related offenses, for which she eventually received probation. Those charges, though, did not dissuade Pinnacle from hiring her and eventually elevating her to chief executive, though by then she had a new name — Paris Smith. ("Aliases are common in the industry," Pinnacle said in its statement. "Ms. Davis has never hidden her use of an alias.")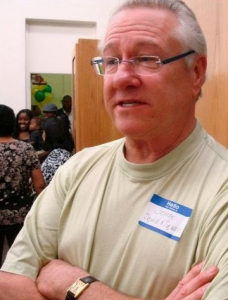 The company's senior operatives included a flamboyant Californian, George Molsbarger, who lists himself as a Pinnacle co-founder.
Neither Mr. Molsbarger nor Mr. Tomchin has the profile of an old-time gambling boss. Mr. Tomchin is an active donor to a variety of liberal political causes. Mr. Molsbarger has also played the role of philanthropist, running a foundation for children in need, the Squid & Squash. One of its fund-raisers, at the Playboy mansion, featured "the sexiest go-go dancers strutting their skills on poles," according to a company that provided entertainment.
Pinnacle donated more than $2 million to the foundation.
The gambling site could certainly spare the money. When times were good, it processed bets worth billions annually, records show. And it wired more than $4 million to a Canadian bank as payment, Mr. Tomchin said, to buy his Pinnacle stock.
But a crisis was brewing. Just months after prosecutors took down Ms. Davis's $2.5 billion gambling ring in Antigua, signaling a more aggressive posture toward offshore sports books, Congress passed the 2006 Internet gambling law, barring the use of credit cards to place online bets.
Pinnacle responded by trying to look beyond the United States market, and by 2008 its annual intake had dropped to $5.7 billion from $12 billion, according to documents filed with regulators on the English Channel island of Alderney, where Pinnacle had sought a gambling license.
But with so many Americans eager to bet on sports, Pinnacle must have realized it could not abandon such a lucrative market — a fact that did not escape the Queens prosecutor.
"Confidential information came to us that a certain individual was engaged as an agent in organized sports betting," Mr. Brave said. That individual led investigators to New Jersey, then Las Vegas, then Los Angeles and back to Queens.
Soon, investigators would begin wiretapping conversations of gamblers and their agents. When they passed sacks of cash, investigators were on hand to photograph them.
Hiding Profits
Because wiring money leaves a trail that can be easily detected, gambling money from offshore sports books often remains in the United States, creating the need for a shadow banking system where bettors settle up in person with the ring's agents or money collectors.
Gamblers and agents in the field had to find ways to hide large sums of money, which must be reported under anti-money-laundering regulations. Some gamblers passed bulging envelopes in country club parking lots and from bar stool to bar stool. Others stuffed money into casino safe deposit boxes and used casino chips as currency to transfer funds.
To penetrate this system, the investigators relied on wiretaps to pinpoint the place and time of these cash transfers so they could take surveillance pictures.
In May 2012, undercover agents watched Mr. Molsbarger enter a California restaurant with a brown suitcase. It was heavy enough that he was pulling it on rollers, and no wonder: The suitcase held $1.5 million in cash. Mr. Molsbarger handed it to a man named Scott, who put it in the trunk of his car. Local deputies stopped the car in Pico Rivera and confiscated the cash.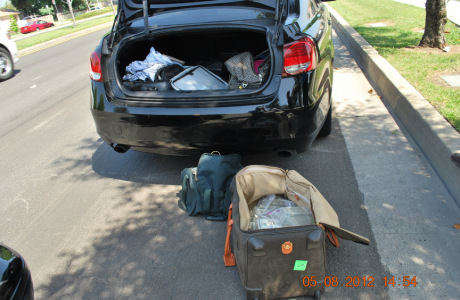 "Pinnacle stands by it, right?" bookies were heard asking on the wiretaps, according to court records. "What if this money goes missing?"
They need not have worried. Pinnacle replaced the money in less than a week, records show.
Suspecting that the police might be listening in, bookies and agents tried to disguise their business conversations. When agents, for example, needed to transfer $350,000 in June 2012, Mr. Tomchin arranged for his sister, Joy Tomchin, a New York real estate developer, to accept the money in a bag on Manhattan's Fifth Avenue. Later he was recorded asking her if she received "three fifty worth of grapes," and she answered affirmatively, court records show.
Also under scrutiny was Michael Colbert, a risk manager for sports books at eight casinos in Las Vegas, where betting is legal. According to a later indictment, Mr. Colbert, who worked for the gaming unit of Cantor Fitzgerald, the Wall Street trading firm, allowed so-called runners to place bets for out-of-state customers at Las Vegas casinos, which is illegal.
The Queens district attorney made his move in the fall of 2012, charging 25 people in connection with offshore sports books, particularly Pinnacle. The company was not charged, and asserts that none of those charged were employees.
"There were thousands of accounts," said Mr. Brave, the rackets bureau chief. "There were scores of agents. We had 25 people, but we could have charged 125 people."
Mr. Colbert pleaded guilty to a felony charge of conspiracy related to illegal gambling. He no longer works for Cantor, which was fined $5.5 million by the Nevada Gaming Commission, the largest fine in its history.
Mr. Tomchin forfeited $1.7 million and pleaded guilty to a misdemeanor conspiracy charge. Despite the coded language with his sister on the sacks of cash, Mr. Tomchin said he believed the money had come from legal betting.
"I would never have knowingly involved my sister in this if I had the slightest indication it might be illegal," Mr. Tomchin said. His sister, who was not charged but eventually surrendered $450,000, did not respond to requests for comment.
Mr. Molsbarger's case is sealed; one of his lawyers said Mr. Molsbarger had pleaded guilty to the equivalent of a disorderly conduct charge and did not contest the seizure of the $1.5 million.
Soon after charges were filed, Pinnacle surrendered the gaming license it had recently won in Alderney, "as a consequence of legal advice," the company said. (Pinnacle says it is licensed in Curaçao but also in Malta.) An investigator for the Alderney gambling commission also visited Mr. Brave, carrying documents that showed numerous American accounts. The investigator said he had stopped counting at 1,700, but there may have been thousands more, according to Gerard McNally, a New York City detective, now retired, who worked on the case.
Pinnacle had come up with a handy, not terribly high-tech way of hiding action in the United States, the Alderney investigators found: Simply list the accounts as originating in a foreign country. One account listed as Canadian originated in Pompano Beach, Fla., a spreadsheet from the investigation showed. Another account, logged as Vietnamese, came from Garden Grove, Calif. One from Singapore actually belonged to a bettor in Poughkeepsie, N.Y.
Photo
This Manhattan building on 10th Avenue in Chelsea, seen from the High Line, contains a data center used by Pinnacle — an indication that the company has a presence on American soil. Credit Hilary Swift for The New York Times
The Evolving Internet
Three years after the law enforcement assault on Pinnacle, hints of the company's continuing presence on American soil could be found in the flashing array of computer technology in the old factory building in Chelsea.
Some of that equipment is operated by a company called CDNetworks, a so-called content delivery network. Such networks can be traced back to 1995, when Tim Berners-Lee of M.I.T., one of the inventors of the World Wide Web, foresaw that it would be crippled with congestion once it became popular. He issued a challenge: Find a better way to deliver content over the Internet.
No signal can move faster than the speed of light. In practice, signals move much slower than that, because nothing travels in a straight line on the Internet. Signals traverse stretches of copper or fiber, and are shunted to other segments via routers and switches as they zigzag to their destinations.
"The milliseconds really add up," said Jim Davis, a senior analyst at 451 Research, a technology market research company. "Every chance you get to reduce those kinds of issues getting in the way of buying or selling something — it adds up to revenue."
That has led to the rise of countless local hosting services and the content delivery networks. The delivery networks often have servers distributed around the world. A website pays to have its content available on all those servers so that when a customer types in a query, it is directed to the nearest server, which may be only a few miles away. Delays vanish.
But hosting gambling websites in the United States carried an obvious risk.
"If I were advising an entity that is accepting American players," said Joseph M. Kelly, a professor of business law at the State University College at Buffalo, "I would advise them to keep everything overseas."
Doing that was much easier before splashy graphics and data-rich presentations took the place of simple, written text. To compete, gambling sites needed faster communications to bring the data secretly home, a fact apparently realized by Pinnacle. Hiding in plain sight, it remains elusive.
To help identify how and where Pinnacle and other gambling companies hosted their websites, The Times turned to Dyn, the Internet performance company, which archives 150 billion data points a day on patterns in web traffic.
"We know where to look, and we know how to look," said Jeremy Hitchcock, Dyn's chief executive. But, Mr. Hitchcock added, his company could not necessarily answer why a website might route traffic a certain way.
With Dyn's assistance, The Times found that in 2012 and 2013, Pinnacle began experimenting with delivering its website from equipment in the United States. And by 2014, Pinnacle began delivering content widely through CDNetworks in New York and elsewhere in the country.
Recently, The Times used publicly available Internet tools to confirm that content for pinnaclesports.com was being delivered in the New York area by CDNetworks. Internet addressing and routing tables showed that CDNetworks was providing service for the website, and a technique called "tracerouting" provided data demonstrating the New York location.
The traceroutes did not determine exactly which data centers in New York had the equipment delivering Pinnacle's content. But CDNetworks promoted its "point of presence" in the Chelsea data center in a 2012 news release. In a public online document called a "peering database," CDNetworks indicates that its equipment is at the same data center.
Rodney Settles, a senior global account manager for Telehouse, the company that runs the data center, said in a telephone conversation in September that CDNetworks had about eight cabinets of equipment there. "That's pretty substantial," Mr. Settles said, adding that there were five to six CDNetworks cabinets at its data center in Los Angeles.
Telehouse confirmed in a statement that CDNetworks is a customer. In fact, both are subsidiaries of a Japanese company, KDDI. The statement said Telehouse could not discuss customers but did not condone illegal activity. CDNetworks also delivered Pinnacle content from data centers operated by other companies in Chicago, Miami, Dallas, Seattle and other cities, records and data show.
Citing client confidentiality, a spokeswoman for CDNetworks, Sharon Bell, declined to comment about Pinnacle. She said that her company exercised no control over customer content and that customers must comply with the law.
Although Pinnacle contends that it is simply using "traffic acceleration," published user manuals, case studies and other documents show that the services CDNetworks brands as acceleration products are, in fact, content delivery networks. Such networks operate with a complex variety of technologies, often sending data to a server in a city only when a user pulls up the website there. As its name implies, CDNetworks is one of those networks.
According to laws governing gambling, Professor Kelly said, "you can't use any means of electronic communication to promote sports gambling." Aside from the website itself, which appears to be breaking the law by offering gambling, he said, the network could be liable if it knew or should have known it was aiding the enterprise.
While Pinnacle asserts that it has no legal concerns about its digital presence in the United States, traffic to its website from American soil shifted, literally overnight, last week.
Doug Madory, the director of Internet analysis at Dyn, said that at about 1 p.m. Eastern time on Thursday, queries from the United States to Pinnacle's website began to be redirected. Before that time, the queries went to the nearest American city with CDNetworks equipment; afterward, the queries started going to CDNetworks equipment in Europe and elsewhere.
"Somebody instituted a pretty big shift out of the U.S., which is the epicenter of the Internet," Mr. Madory said. He called the move "completely counter" to typical practice.
As to why the shift may have happened, Professor Kelly said, "Nobody wants to take a chance of being arrested." He added, "If you're conducting sports betting, you don't want to have anything in the U.S. except the bettors."
To show that it is not difficult to place bets on Pinnacle from the United States, a Times reporter in New York recently set up an account and made two wagers.
An employee with Bet-IBC, which advertises itself as an agent of Pinnacle Sports, directed the reporter to send money to Krakow, Poland, via Western Union. The IBC website instructed gamblers making bets on the Pinnacle site to log on with a proxy service, to make it appear the connection was coming from abroad. The reporter's money, $300, was credited to his Pinnacle account, allowing him to bet on baseball games.
The New York Times and "Frontline"

A "Frontline" documentary about online gambling, produced in collaboration with The New York Times, will air this winter on PBS.
After The Times informed Pinnacle that it was able to make bets on the website from the United States — despite Pinnacle's insistence that this was not possible — the agent sent an irate message. "We have closed your account and confiscated the funds," the message said.
"We are also obliged to report your fraudulent activities to the relevant authorities," it said.
Reporters attempted to interview Pinnacle at its headquarters in the Holiday Beach Hotel and Casino. But on the morning after reporters arrived, Pinnacle began moving its computers and furniture to another location in the Curaçao capital of Willemstad.
Those who remained did not wish to talk.
One man with a long view of Internet gambling is Michael Fagan, a former assistant United States attorney in Missouri who prosecuted one of the earliest online betting cases, in the late 1990s. From the beginning, he said, it was clear that sports, technology and the allure of gambling were combining to form a globe-spanning criminal enterprise. He said he had written an urgent memo to the Justice Department recommending that it form a task force on Internet gambling.
He heard nothing for months. "I got a call eventually: 'Well, gee, it was a great idea, thanks for the memo,' " Mr. Fagan said. Washington could have acted, he said. But "they passed on it."
Wired for Profit
In 2006, Congress tried to crack down on illegal online sports betting. Today, Internet wagering is thriving, and a new business that resembles gambling, fantasy sports, is winning millions of players and stoking controversy. The Times, with the PBS series "Frontline," investigated illegal gambling in the Internet age.
Jacqueline Williams, William K. Rashbaum and Choe San-hung contributed reporting. | Photo credits Hilary Swift for The New York Times
A version of this article appears in print on October 26, 2015, on page A1 of the New York edition with the headline: The Offshore Game of Online Betting. Order Reprints| Today's Paper|Subscribe
Bron: NewYorkTimes